In Miniature
Model Aircraft
Multiplex Shark RC FunFlyer
The MULTIPLEX SHARK looks terrific in its unusual colour scheme, and it flies fantastically well. In its standard form the model is controlled using rudder and elevator, but ailerons can easily be added. This is the model used in Disneyland Paris for the night shows in the theme park !
It takes just a few moments to fit an undercarriage to the aeroplane, and with a further "click" it is transformed into a float-plane which can be used on snow as well as water. A protective landing skid is also available as an optional extra.
When all the flying fun's over, the SHARK can very easily be dismantled and packed back into the original carton. Benign flying qualities, ideal for the beginner;
very robust construction
Powerful brushless motor
Clear canopy with racing-style pilot
Wide range of optional upgrades (protective landing skid, undercarriage, floats, aileron upgrade, MULTIlight)
Original carton doubles as transport box
Kit contents ready to run
ELAPOR® model, 100% factory-assembled, including PERMAX BL-O 2816-1450 electric motor, MULTIcont BL-12 SD speed controller, 5.5 x 4.5″ propeller, two MS-12015 servos, painted finish, decals already applied, comprehensive instructions.
Specification
Wingspan: 1070 mm
Overall length: 870 mm
All-up weight 500 g
Total surface area 19,5 dm²
Wing loading: 26 g/dm²
Channels: 3-5
RC Functions: rudder, elevator, motor, optional aileron
Flight time ca. 10 min (3S ~950Ah)
Park Scale Models Mini Drake RC Seaplane Balsa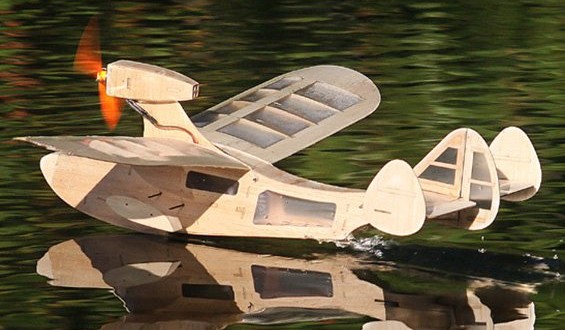 We really like the look of this traditionally built mini seaplane from Park Scale Models and supplied by Hobbyking. All Park Scale Models designs are developed using 3D CAD modeling software and feature interlocking parts to ensure precise fit and alignment with no need to build over plans. Every kit is produced in the USA
FAA to Ban FPV (First person view)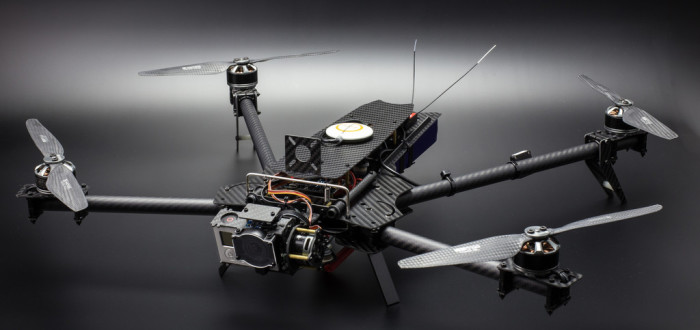 The Federal Aviation Administration (FAA) has recently stated that it intends to stop people using drones without its authority, including those who fly them as part of a business and those who participate in FPV (first person view) flight. Technology has advanced so quickly to the point that the FAA feels that the AMA.
RC Helicopters
Welcome to the In Miniature rc helicopters page. Learning to fly rc helicopters is arguably the most challenging aspect of model flying. There are many different types of model helicopters available now including micro/mini electric models up to large internal combustion powered models.
Coaxial Model Helicopters are an ideal introduction to rc helicopter flying gue to their stability and slow responsiveness. This makes them far easier to master than the traditional single rotor / tail rotor counterparts. With a bit of practice they are stable enough to be flow indoors in a confined space so your can practice anywhere.
A conventional rc helicopter has a single rotor and a tail rotor to control yaw ie the direction in which the helicopter is pointing. A coaxial helicopter however has two rotors on top of the helicopter and no tail rotor. These rotor rotate in opposite directions and the torgue generated by each rotor cancels the other one. This results in extremely stable hovering. Yaw is controlled by adjusting the speed of one of the two rotors.
Coaxial helicopters have a number of advantges and disadvantages.
Advantages include
easier setup due to them requiring no gyro.
cheaper since less electronics are required.
very stable in the hover making them ideal for orientation practice.
most are available ready to fly requiring no building or setup.
Disadvantages
the motors need to be evenly matched so the torque generated by each rotor is similar.
very slow and unresponsive. Getting them to move from the hover can require quite violent stick movements !
at extreme cyclic throws the rotor blades can clash.
Conventional Electric RC Helicopters – electric rc helicopters, both micro and mini are a relatively recent development made possible by the advances in radio control unit miniaturisation and improvements in electric motors and rechargable batteries. Many different models are now available both in kit form and as ready-to-fly kits.
The smaller, electric powered helicopters are generally more difficult to control than their IC powered counterparts due to their size but can be used indoors as well as outdoors. They also cost less to repair, an important consideration when learning to fly !
IC Helicopters – Internal combustion or gas powered helicopters are easier for a beginner to control but generally they can't be used indoors due to the fumes and the large space required. They are also more expensive to repair.
Model Boats
Welcome to the In Miniature model boat page. We will be covering all types of model boats including scale models, racing boats, submarines, sailboats and model warship combat.
A variety of propulsion systems are used to power model boats, the most popular being electric power. Steam powerplants and IC engines are also used. The majority of model boats are radio controlled.
There are many different types of model boats. A brief outline of these is covered below.
Scale Model Boats – This is a popular area of marine modelling as almost any realife boat can be modelled accurately. Generally scale boats are powered by electric motors although steam powerplants can be used for added realism.
Racing Boats – Model boat racing also enjoys great popularity. Boats can be raced on inland waters or on the sea. There are many different classs of boats – electric powered, ic powered, hydroplanes, tunnel hulls and deep vees. Races are generally held around a set course.
Submarines – A very specialised area of marine modelling. Some amazing model subs have been produced with working airpumps, torpedos etc. Kits are available but most R/C submarines tend to be scratch built. Obviously a model submarine must be operated in suitable water. Ideally the water should be free of weeds and the water must be clear if you wihs to operate the sub submerged. Many people use swimming pools to operate these types of models.
Model Warship Combat – This is a relatively recent area of marine modelling. This rapidly growing field of marine modelling involves the construction and operation of scale models of early 20th Century warships which are capable of battling and sinking each other! The firepower in these models is provided by an inexpensive compressed gas, common CO2 such as that used in soft drink dispensers and in paintball guns. The actual guns for the models are constructed of short lengths of copper or brass tubing normally found in most hardware stores. The projectiles are inexpensive .177″ diameter BB's typically used in air rifles.
Sailboats – Model sailboats such as the R/C Laser function in the same way as their fullsize counterparts. Most model sailboats use two channel radio to control the rudder and the sails. Often special sail winches are used.
Model Cars, Motorcycles and Tanks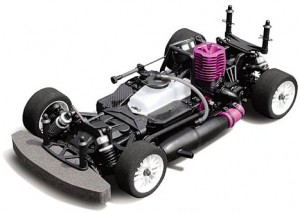 rc nitro carsWelcome to the In Miniature rc cars and vehicle modelling page. We will be covering all types of model vehicles including rc cars, buggys, rc trucks, tanks, motorcycles and slot cars.
A variety of propulsion systems are used to power model vehicles, the most popular being electric power but many cars, especially the larger scale 1/8th and 1/4 scale cars use internal combustion engines. The majority of model cars are radio controlled. Its important to differentiate between 'toy' rc cars and high quality models. Higher quality models are generally much faster and better built.
There are many different areas of vehicle modelling. A brief outline of these is covered below.
Off Road rc cars – This is a popular area of vehicle modelling. Off road racing is a very popular sport with different classes and scales of cars, buggy's and trucks being raced.
Tenth scale (1/10th) off road rc cars are often powered by electric motors and utilise rechargable batteries. Races general last around 5 minutes and can be held on grass, car parks or a mixture of both. Eighth scale off road cars are usually IC powered using 3.5cc glowplug engines. Quarter scale cars (1/4) are a relatively new area of car modelling. These are normally powered by larger petrol engines. Within a particular scale there can be two whell drive (2wd) and four wheel drive (4wd) classes.
On Road rc cars – Like off road racing there are different classes and scales of on road vehicles. Types of on road racing include Formula 1, drag racing, Nascar racing, stock cars and sports cars.
Motorcycles – Radio controlled motorcycles were first made available in the 70′ with Graupner Eleck Rider. This area of modelling has developed relatively slowly but now a number of bikes are available. Both electric and IC powered bikes have been produced. Electric bikes have been built in both 1/8 and 1/5 scale. Currently 1/5 scale appears to be the most popular, probably due to the fact that this scale uses widely available 540 type motors and regular sized servos, receiver and electronic speed controls.
IC powered bikes nitro bikes have been built in 1/6, 1/5 scale and 1/4 scale. Currently 1/5 scale appears to be the most popular size for nitro bikes.
Tanks – Radio control model tanks have been around since the 1970s. Although not as popular compared to R/C cars and airplanes, R/C tanks have their own appeal, and there is a growing market for them. The earliest commercial tanks were kits made by Tamiya in the 1/16 scale and Bandai in 1/25 scale. Recently R/C tanks have experienced a new popularity, with the advent of digital control systems, more efficient motors and batteries. Tamiya has updated their older RC tank kits and have even released additional WW2 era German tanks. These tanks are electrically driven with realistic proportional control, actual suspension system, digital sound, and working lights.